With the start of the new academic year in 2023, the University of Caen Normandy is continuing its energy transition and taking the next step in the renovation of its heating network on campus 1.
This innovative technical project with a high ecological value has been 100% financed by France Relance to the tune of €8.8m. It will see gas replaced by a biomass heating plant and a heating network that will be sustainable for decades to come.
The main objectives are to stop using fossil fuels to produce heat, to guarantee the school's energy independence and to reduce the greenhouse gas emissions responsible for climate change. The project will have a major impact, as Campus 1 comprises 36 buildings representing 135,000m² to be heated. This represents almost 47% of the university's buildings.
The project involves transforming the gas-fired boiler room into a modern biomass boiler room, as well as completely restoring the internal heating network on Campus 1. This transition is part of the university's DDRS strategy to reduce its environmental footprint by renovating its assets and providing greater comfort for users.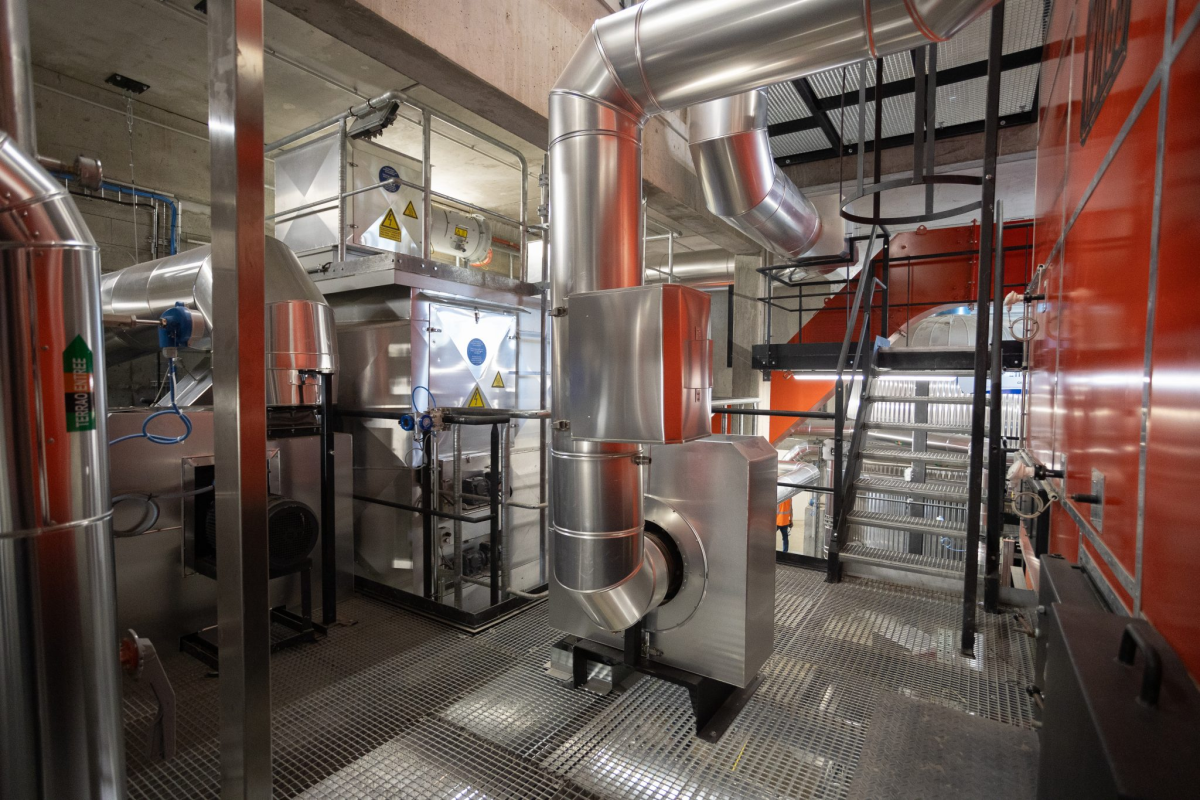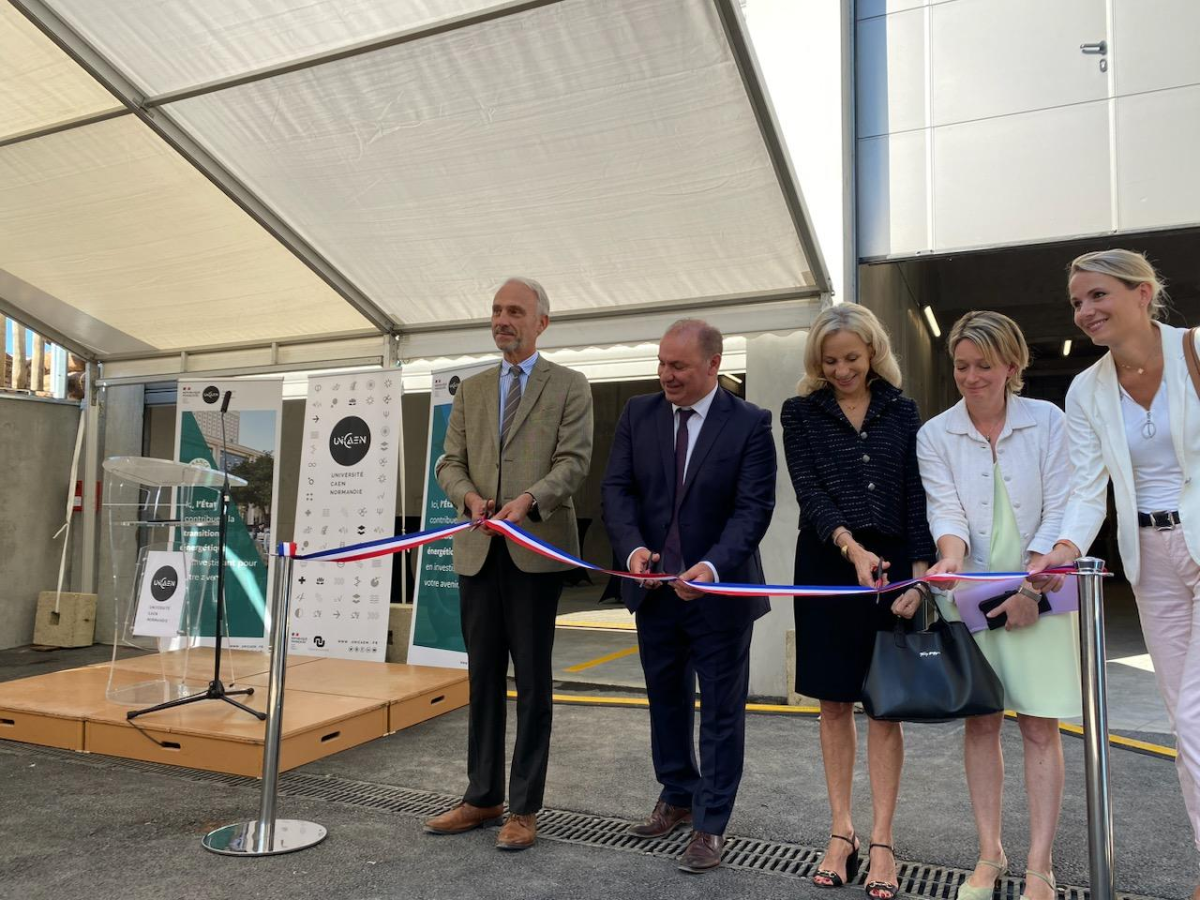 The biomass heating plant was inaugurated on Friday 15 September 2023 in the presence of Lamri Adoui, President of the University of Caen Normandy, Jean-Benoît Albertini, Prefect of the Normandy region, Stéphane Bredin, Prefect of Calvados, and Christine Gavini, Rector of the Normandy academic region and Chancellor of the Universities.