The university of Caen Normandy offers two-to five-year degree programmes in four major fields of study and 36 doctoral specialties. The courses up to the master's degree level are held by 12 university departments.
Our training are spread over 5 main fields:
Study plan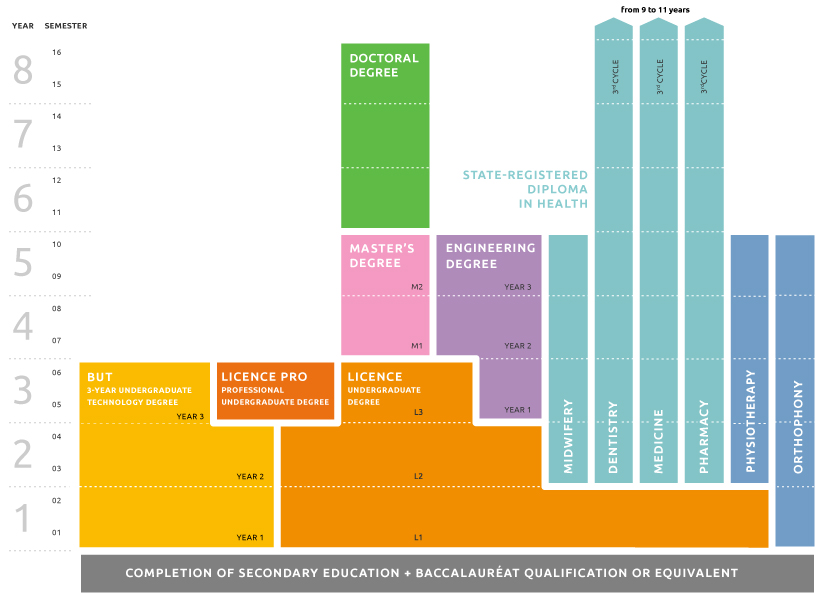 Degree programs taught in English
You can find a list of all UNICAEN degrees taught in english on the Campus France online catalog, Taughtie.
Our national diplomas
National diplomas are accredited by the Ministry of Higher Education. They are governed by decrees and correspond to standards in force at European level. Their structure and names are laid down in national regulations, which give their holders the same rights regardless of the institution awarding them.
Our school diplomas
Unlike national diplomas, which are awarded on behalf of the Ministry, university or inter-university diplomas are awarded by a university or in partnership with several institutions. They are created by the university to complement the national training offer, particularly in the field of vocational training. These diplomas are regularly assessed by the University Life and Training Committee and the University Board of Governors.
Graduate schools
A graduate school brings together master's and doctorate courses supported by top-level research laboratories specialising in a particular subject. It also involves different educational establishments…
12 university departments
Faculties
Institutes and Schools