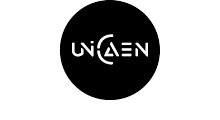 Université
Caen Normandie
---
Études en France procedure now open for the academic year 2021-2022
Degree-seeking students with a Campus France procedure
You are an international student, planning to enrol for higher education in France, and you are citizen of a country with an Etudes en France procedure? You have until March 5th, 2021 to register and list your academic choices.
The procedure applies if you are enrolling in:
First year of DUT or CUPGE (Preparatory Classes to access the Grandes Ecoles)
Second or third year of licence (French Bachelor)
Second year of Master
>>
Access the Etudes en France platform
Beware:
if you are applying for the first year of the French licence, you might have to make the Preliminary Admission Request (DAP).
This procedure is mandatory in the following countries and regions: Algeria, Argentina, Benin, Brazil, Burkina Faso, Burundi, Cameroon, Chad, Chile, China, Colombia, Comoros, Congo, Côte d'Ivoire, Democratic Republic of the Congo, Djibouti, Egypt, Gabon, Guinea, Haiti, India, Indonesia, Iran, Japan, Kuwait, Lebanon, Madagascar, Mali, Mauritania, Mauritius, Mexico, Morocco, Niger, Nigeria, Peru, Russia, Saudi Arabia, Senegal, Singapore, South Korea, Taiwan, Togo, Tunisia, Turkey, United States, Vietnam.
Last update : November 5, 2020
---
UNICAEN
Université de Caen Normandie
Esplanade de la Paix | CS 14032 | 14032 CAEN cedex 5
FRANCE